Things you should know about your spine.

It's easier to STAY well
than to GET well!!!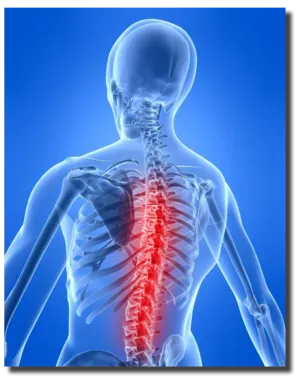 Once you start:

Drinking water, exercising, resting,
brushing your teeth, bathing,
eating healthy, worshiping
Like other healthy habits,
continue your care to help
stay well after you get well.
S Sleeping on your stomach is the worst thing you can do for your spine. If you sleep on your side, place a pillow between your knees. If you sleep on your back, place a pillow under your knees.
P Proper body mechanics is very important. When lifting something remember 1st face the object you are going to lift. 2nd bend at your knees, not at your waist and be aware of how you move and twist and 3rd lift using your legs not your back.
I Ice not heat!!! Place an ice pack in a towel and place it on the area of pain. Leave it on for 20 minutes then remove for an hour. Repeat 4-6 times per day. Ice is a natural anti-inflammatory.
N Nutrition is a huge factor in bone food. Ask the Doctor what kind of calcium to take. All calciums are NOT created equal!!
E Educate yourself by viewing our 3D spine. See how back pain can affect digestion, sleep and even urinary issues. REMEMBER ROUTINE CHIROPRACTIC CARE TO MAINTAIN YOUR SPINE.